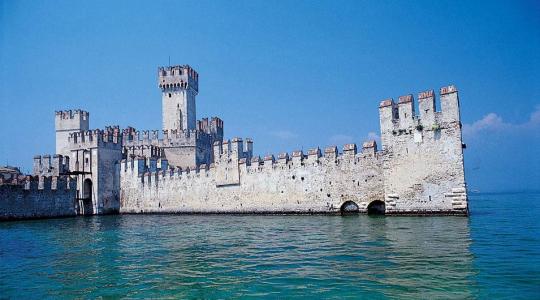 SIRMIONE - THE ISLAND OF THE THOUSAND KISSES
Sirmione is perhaps the destination on the Garda Lake where are gently and daily exchanged the greatest number of kisses per square meter. Probably Catullus (87 a.C-54 a.C), the Latin poet native of this land, would loan to become a testimonial of Sirmione - town of the "kiss" thinking of his beloved Lesbia to which he had dedicated these verses:

(...) Give me a thousand kisses, then hundred then another thousand,then a second hundred, then yet another thousand, then a hundred... Then, when we have made many thousands, we will mix them all up so that we don't know, and so that no one can be jealous of us when he finds out how many kisses we have shared. .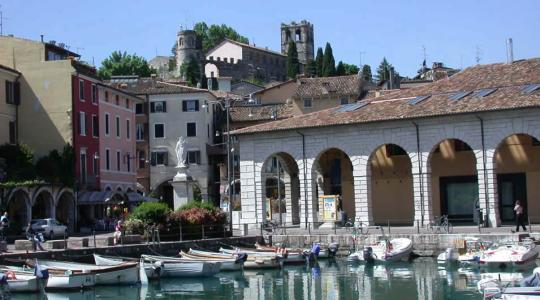 DESENZANO - THE SMALL SAN FRANCISCO
The trick to get the best from a stay on the Garda Lake is to find a perfect base and spend pleasant days exploring the lake: Desenzano, in every season of the year, is the perfect place for this: many ferries connect it to the other localities of the lake, numerous daily trains take you to Verona in 20 minutes and in Venice in less than 2 hours.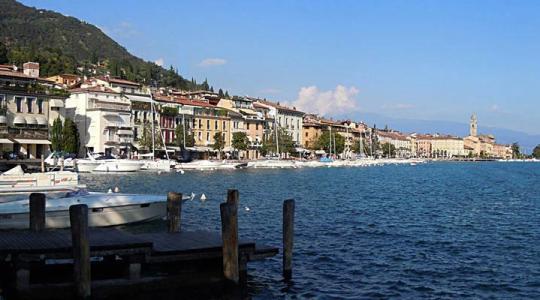 SALO', WINKS AT FASHION
Lying at the bottom of a deep gulf, Salò looks elegant. It combines the charm of the natural environment (we are in the Natural Park of the Alto Garda Bresciano) to the one of history, of art and style. Its shops, for example, propose bouquet of avant-garde stylists and clothes for a small town. In the Middle Ages it was called THE MAGNIFICENT MOTHERLAND.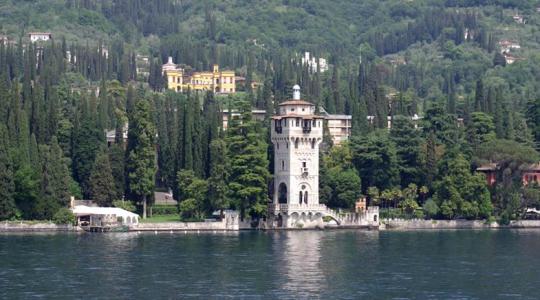 GARDONE RIVIERA
In the special series of commemorative stamps of 1953 issued by Poste Italiane, next to Capri, Cortina, Taormina was Gardone Riviera. Writers, painters, noble, wealthy bourgeois would meet in the luxurious rooms of its hotels. The first to fall in love with it were the Germans, attracted by its extremely mild climate, by its lush Mediterranean vegetation and by its position.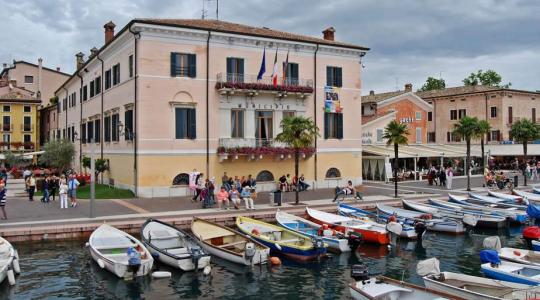 BARDOLINO, THE TOWN OF THE BENCHES
A walk in Bardolino is fun especially in the evening. Along the lakeshore there are many benches of different shapes and materials: stone, wood, old style and modern. It is strange to see so many of them in a small town and they make the place very welcoming. Bardolino boasts also a prominent past. In '807, his name appears for the first time in a document of King Pepin (son of Carlo Magno).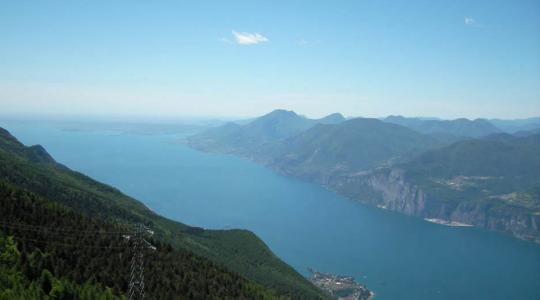 GARDA
Garda is a town full of secular and Christian tales and legends. It is precisely the history of this town that explains why the Benaco at a certain point was called Garda Lake. The word "Garda" comes from the goto "wardon" (watch, from here also "the ward"- guard). Going back to the times of the Goths, Italy had as King Theodoric the Great (489 - 538).